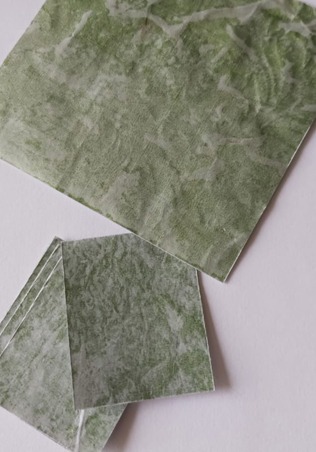 Recycled Paper - Origami

We are working with a Colombian couple, who are artisans working in the ancient art of Origami.
Origami is the art of paper folding. Originating from traditional Japanese culture, Origami has become revered the world over. Its popularity lies in its transformative magic – a few folds of a single sheet of paper and a bird, a butterfly or a flower is brought to life. We are transforming paper into unique and delicate pieces of handmade jewellery.
We always use recycled paper made from natural fibres, carefully selecting paper of different colours, prints or patterns and then combining them to create intricate and beautiful designs.
We want you to treasure your origami jewellery for years to come. So after the origami has been perfected, we varnish it with a resistant resin that protects it from sunlight and water. All fittings and chains are 925 sterling silver. And each final piece is as light as the paper it is made from.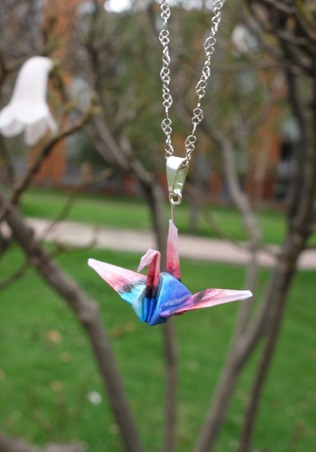 Our collection includes Japanese inspired designs, such as "Tsuru", meaning crane – a symbol of peace in Japan. A variety of leaves, flowers and exotic plants take their inspiration from the wild natural beauty of the Amazon in Colombia. Take a look at our website to see our range of original Origami designs.
Come and see our new origami collection! Ancient art folded into modern designs of beautiful handmade jewellery.
The Mixy Fandino range of Origami jewellery is absolutely world-class in it's quality and unique design. If you would like to buy our origami jewellery, please browse our online store – remember, delivery is free on all orders over £50 -.
It is worth remembering, that this jewellery is also fair trade and when you buy this jewellery you are helping artisans continue their vital work.
Email us
If you'd like to get in touch, you can email us directly through our contact form. We will respond to your message as soon as we can.