Even though jewellery is one of the most commonly gifted items, it always carries a special message and its popularity is due to the fact that it continues to touch people and leave a lasting impression. If you are unsure of how to go about shopping, fret no more, as I have composed a simple guide for you to follow:
Why Jewellery?
You can gift jewellery to all women in your life, I promise you that your mother, sister, aunt, grandma, and fiance will all be elated to receive a beautiful accessory picked with care by someone they love. You can't go wrong with jewellery, every piece expresses love.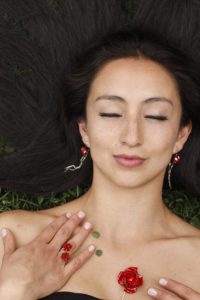 What's the Budget?
You can find jewellery of all prices and styles, so just because something doesn't cost a fortune, it doesn't mean that it isn't beautiful or has a special meaning. Handmade pieces fall under the affordable range, so check out this collection, because it also supports fair trade!
Where to Shop?
Jewellery made of natural materials that have been repurposed, made by local artisans through environmentally friendly methods at stores that encourage fair trade are the places you should look at first when thinking of buying jewellery as a gift.
You've probably heard that diamonds are a girl's best friends, but have you also heard of blood diamonds? Diamonds aren't all the hype anymore, nowadays women care about where the jewellery comes from and who and how it is being made.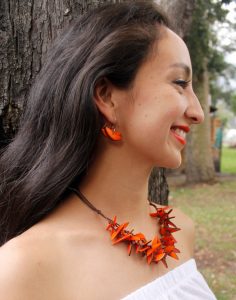 What Kind?
This is the hardest part because you should always buy a gift thinking of the other person's tastes and preferences and not your own. Things to think about are her style, does she like fashionable jewellery or classic pieces?
Also, consider that a heart-shaped piece would be lovely for your mother or wife, but might be inappropriate for your neighbor's wide at the Christmas party.