Why You Should Enhance Your Outfits with Unique Jewellery
Do you know that girl at a party who seems to be able to naturally stand out with grace and style? This can be you! Often, women known for great style have good quality pieces mixed with a unique touch from their own view of the world.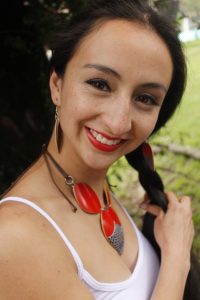 Unique jewellery can reflect your personality and make your outfits stand out at any occasion. Collections, such as those found at mixyfandino.com, are often inspired by different themes, ranging from natural vibes to high glamour, so you can take your pick of what suits you best.
Don't worry if you have never worn eye-catching jewellery before, we can help you with that too! For example, a plain monochromatic outfit can be enhanced by a colourful piece of jewellery around your neck or wrist that shows you like to travel, that you love flowers, animals, or bold elegance.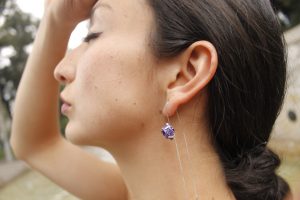 An outfit that already has patterns and prints can look distinguished with a small, different piece to make it more interesting. You should not be afraid to get creative, remember that practice makes perfect, and little by little you will figure out what suits you and your closet best.
So how can a jewellery piece become a conversation piece at any party?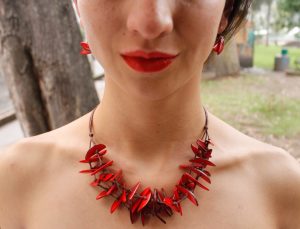 One of the main reasons for this is that unique jewellery pieces are hard to find, because most stores manufacturing several traditional pieces with the same shapes and materials, so most people will be intrigued by them. Also, people are often attracted to things that are different, and your jewellery piece will be like no other.
In order to find truly unique jewellery, you need to look at imported pieces from small, local producers, such as those found through fair trade websites and stores.
This jewellery is often handmade and the designers have paid special attention to each piece, as it is often one of a kind.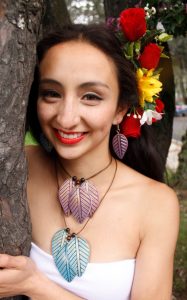 Buy Unique Jewellery Online
Mixy Fandino supports artisans in Colombia who use their craftsmanship to engage in fair trade and export to many corners of the world.
The Mixy Fandino collection includes many pieces designed to stand out, so make sure to visit our online jewellery store – all the pieces are unique and you will definitely find one to suit your taste, including our brand new and amazing origami jewellery.
Don't hesitate to email us for any style tips, questions, or comments.