Fair Trade: An Empowering Vehicle for the Latin American Female Artisan
"Human rights are violated not only by terrorism, repression or assassination, but also by unfair economic structures that create huge inequalities." – Pope Francis I
Throughout the twenty first century, the world has seen the market for craft objects grow due to a larger global audience. We have better communication and transportation systems that enable once remote groups of artisans to reach wider local and international markets.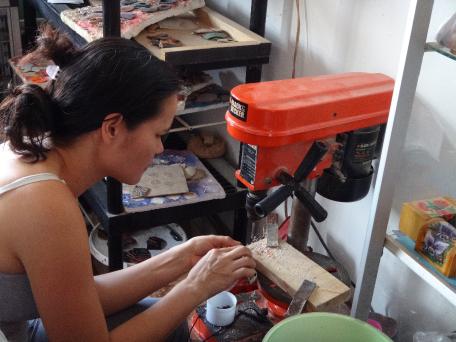 Craft production is a rural industry that is becoming more prominent in various Latin American communities, as artisans integrate the trade of crafts with their subsistence activities (farming, herding, and hunting, among others). The increase in local competition for crafts has driven prices down, making international markets an appealing option (Milgram and Grimes 2000).
Luckily, as the economy becomes more globalised, fair trade emerged as a concept that is enabling artisans to grasp a broader audience, sell more products, and consequently, raise their standards of living.
As a relatively new, and important way of doing business, fair trade brings together producers, retailers, and consumers from all around the world in an attempt towards implementing social justice in the economy.
Fair trade is responsible for bridging the need for the artisan to make an income, along with the retailers' goal for transforming trade, and the consumers' concerns for social responsibility through a more humanised system of exchange (Littrell and Dickson 1999).
In addition, fair trade can help reshape relations of power in current markets in favour of those with the smallest share; the movement has also articulated principles that address both market failures affecting marginalised producers' ability to engage in the current market, and develop new terms for international trade that serve producers' economic and developmental interests (Hutchens 2009).
Other goals pertaining to fair trade are long-term buyer-seller relationships to facilitate access to financing for producers, better working conditions, the creation of effective worker/producer organizations, and an environmentally friendly production process. Additionally, there are often third-party certification processes that regularly check that producers and suppliers adhere to certain requirements to achieve these objectives (Dragusanu, Giovannucci and Nunn 2014).
In the book "Social Responsibility in the Global Market: Fair Trade of Cultural Products," the authors conducted a 6 year study of various organisations engaged in fair trade, and deem it successful, as long as it is implemented with social responsibility.
The authors define social responsibility as a practice which "involves a system-wide range of practices for conducting business, in which artisans, retailers, and consumers make decisions based on how their actions affect others within the marketplace system."
This kind of philosophy is what makes fair trade stand out as a way of doing business with a human face, and in order for this kind of system to be effective every participant needs to be fulfilling a socially responsible roll.