"What's the autumn? A second spring, when every leaf is a flower." – Albert Camus
I don't know about you, but I find something extremely romantic and melancholic in the air during autumn. Maybe it is that autumn is nature's reminder to accept the passing of time as I watch nature wilt, but I become a lot more introspective at this time of the year.
I was ruminating over this thought when I bumped into some research about how powerful of a season this is for those who need healing in their lives, and that it is all due to the changing colours of nature.
Psychologists look at autumn as an abrupt natural change in scenery: you go from a predominantly green landscape from summer and spring, and once a leaf falls suddenly everything changes to yellow, red, brown and orange.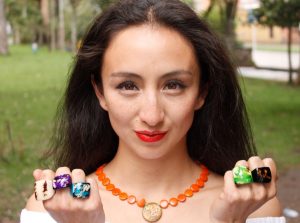 Our minds interpret this as a signal which can trigger our adrenaline response for flight or fight. However, trauma-focused therapy has found benefits in applying mindfulness to the change in colours, as it can change your association between big changes and our need to fight or flight, to the need to appreciate something beautiful.
Therapists recommend a stroll in the park during autumn because of its soothing effect. The way in which the change in colours comes as a shock is a tool to rewire your brain into thinking that big changes or shocks can be associated with joyful and colourful things. As a result, the tones in the leaves can help us reduce our anxiety and teach us to handle stress more positively.
The better news is that it does not need to be autumn for you to be around these colours, and you can always accessorise with earthy shades, and oranges, yellows, greens, and red. You can find all those colours in earthy designs at mixyfandino.com so check the catalogue out and stay connected to the healing of autumn all year round.